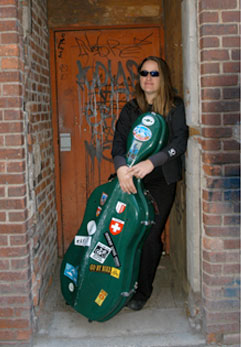 Diana Frazier, Cello
Diana received a Bachelor of Music from the University of Houston and a Master of Music from the University of Wyoming. She has studied with notable pedagogues, Anthony Elliott, Laszlo Varga, and Barbara Thiem. She studied with Dennis Parker in multiple summer festivals and Helga Winold as a visiting student.

Diana has held principal and section positions in orchestras in Texas, Colorado, Wyoming and Nebraska. She premiered works in Houston, Laramie, and St. Paul. She is currently finishing a DMA at the University of Nebraska – Lincoln. She teaches at Union College, has a growing private studio in town and tries to do a recital tour every couple of years.

Since coming to Lincoln, she has started racing in amateur road bike races and criteriums. When she is not riding her bike, she tries to practice a little.